Main Office
1310 Westhaven Dr., C-101
Vail, CO 81657

Main Number:

970-476-1692

FAX:

970- 476-9219

Loading Email...
Karen Mendoza, CPA
Partner
(970) 476-1692 ext. 50

Loading Email...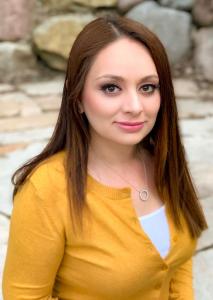 Karen Mendoza grew up in the Vail Valley and is currently a CPA and partner at Keller & Mendoza- Certified Public Accountants. She is a graduate of Colorado University at Boulder, where she received a Bachelor of Business Administration with an emphasis in Accounting and Real Estate. With more than ten years of experience with international real estate investors in the Valley, she enjoys supporting investors through thoughtful tax planning and strategy. Karen is fluent in Spanish and specializes in financial statement, budget, tax return preparation, cashflow analysis, and business consulting. Karen believes an informed client is the best kind of client and will make sure to detangle complex tax laws into understandable easy to grasp information. Karen Mendoza is a member of the American Institute of Certified Public Accountants and Colorado Society of Certified Public Accountants. Karen is married and became a mother to a baby boy in January 2020. In her free time, she enjoys reading, hiking, and spending time with her family.
Maury Keller, CPA
President/Partner
(970) 476-1692 ext. 10

Loading Email...
Maury moved to the Vail Valley in 2017 and acquired Phillips and Associates, Inc, located in Vail, Colorado. The business name then became Keller and Associates, LLC, a Certified Public Accounting firm. In 2018, the firm added a partner, Karen Mendoza, and is now Keller & Mendoza a Certified Public Accounting firm. Maury is the principal managing partner in Keller & Mendoza. Maury specializes in business planning and consulting, tax planning and preparation, strategic planning, business succession planning, real estate investments, cash flow and budgeting, and business buying/selling consulting. Keller & Mendoza client base is comprised of local businesses and their owners, real estate investors and wealthy individuals located in the Vail Valley, business/real estate clients located across the United States, and International clients with ownership of real estate located in the Vail Valley.
Maury Keller previously was an owner of The O'Neil Group Company, LLC, a business management and acquisition company headquartered in Colorado Springs, CO. Maury served as the Chief Financial Officer managing the financial strategy and operations of several entities including Braxton Science & Technology Group, LLC for 9 years. Maury was responsible for financial reporting and budgeting for all the organizations and managed the annual CPA audits and coordinated the tax planning and preparation for the enterprise. Maury has experience in contract management and negotiations and has been the lead member of several strategic acquisition/investment teams. He has extensive experience in structuring business and real estate acquisition transactions and has been instrumental in overseeing acquisition and due diligence efforts, as well as involvement in facilitating private placement transactions for investments.
Prior to joining The O'Neil Group Company, Maury worked as a managing shareholder of Williams, Kopenhafer and Keller, P.C., a certified public accounting firm for 16 years. His primary areas of expertise in public practice included business consulting, financial statement preparation and corporate and partnership tax advisory services. In addition to his primary areas of focus, Maury has business development, cash flow management, audit, tax planning and preparation, and litigation support experience.
Maury is a licensed CPA in the state of Colorado and holds a Bachelor of Science degree in Business Administration with an emphasis in Accounting from the University of Colorado at Boulder.
Maury is married to Lana Keller, who is an owner and assists with the management of Keller & Mendoza, LLC. Lana is a retired 30 year professional educator. We have twin sons, Gabe (graduate of Colorado Mesa University) and Garrett a senior at the University of Wyoming. Maury was a volunteer member of Eagle County Schools Finance Committee. In his free time, he enjoys golfing, skiing, fishing; especially when it involves family.
MAILING ADDRESS
P.O. BOX 1403
VAIL, CO 81658

Loading Email...